Dusty 
wins 
NLC 
summer 
2022 
August 20, 2022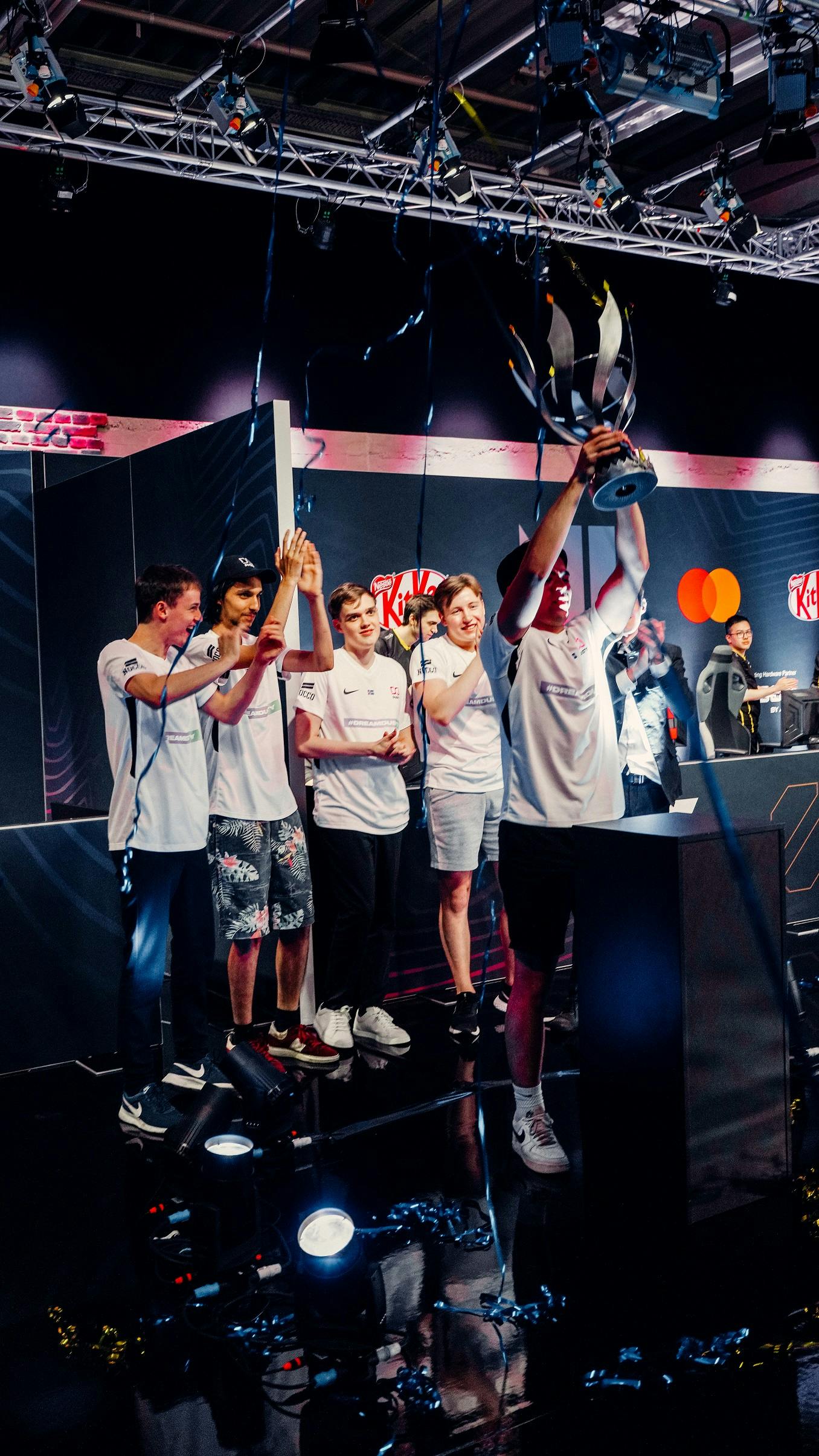 Dusty has been crowned the winner of the Northern League of Legends Championship for the very first time. A thrilling grand final in Berlin saw the team fight back from an 0-2 deficit to reverse sweep opponents and previous holders X7 Esports.

A slow start to the regular season saw the squad in only fifth place after the fourth week, before they eventually found their footing, and then some, to go on a storming run to first place with 10 consecutive victories. This earned them a place in the playoffs' upper bracket where a 3-2 win over regular season runners-up JDXL booked Dusty's place in the grand final.

Held in the NLC's Berlin studio, the finals started off in the worst possible fashion for Dusty as they went down 0-2 to holders X7 who were also on a strong run of form.

Mirroring the trajectory of the split as a whole, a difficult start was once again swiftly turned around as soon as things fell into place for Dusty. A dominant game three began the team's comeback, where the likes of Kallon "Kerberos" Ram and Jonathan "Backlund" Bäcklund thrived on signature picks of Darius and LeBlanc respectively.

Game four went in a similar fashion, this time bot laner Nikolaj "DenVoksne" Meilby picking up the most kills with a perfect 4/0/3 Aphelios scoreline while jungler Linas "Lyncas" Nauncikas controlled the objectives to secure the side a dragon soul, two rift heralds and a baron buff.

The final match of the series once again saw Kerberos play villain to X7 as he reached double digits in kills with another Darius pick while support Paul "Stend" Lardin set up the team's plays with Nautilus engages; the champion he has picked most in his career. The swiftest game in the entire series, game five was closed out by Dusty within 27 minutes as they earned the first NLC title in the organisation's history.

As well as lifting the NLC trophy, Dusty earned a spot at the European Masters main stage, providing the team with a chance to prove their worth on a continental level.

You may also like